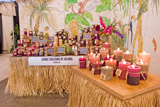 What began as a hobby in 1998 quickly became a home based business. I tried to make a candle that would work with my décor and also be extremely functional as a candle. I can not remember how many times I poured candles until I finally made one that was pleasing. I took several candles to friends at work and to family members. At some point my husband said he did not care how many candles I made, but I was going to at least charge the cost of materials. No one seemed to mind the charge and the business began.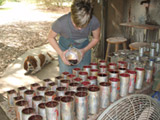 In the beginning I worked hard to find the best wax blend and highest quality fragrances. After some time I found the perfect wax, fragrances, and wicks to make a high quality candle. As you know, all candles are not created equally. My husband could not see how I could compete, but I knew there had to be others that would appreciate a strongly scented candle with a long and perfect burn time in colors that match earth toned décor.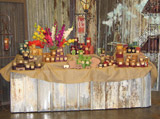 You will not find a better candle on the market today. We know our competition and obviously they know us. We did not copy anyone or anything when we started. This is why our line is unique. It is ours.
We are the owners, manufacturers, and sales person. Each candle is hand poured on an order base. It may take three to four weeks to receive an order. We would like for you to have your order as quick as possible, but we are not a warehouse. Your order will not be pulled from a shelf. It will be poured in a timely manner then shipped to you.